Class 6 – Civics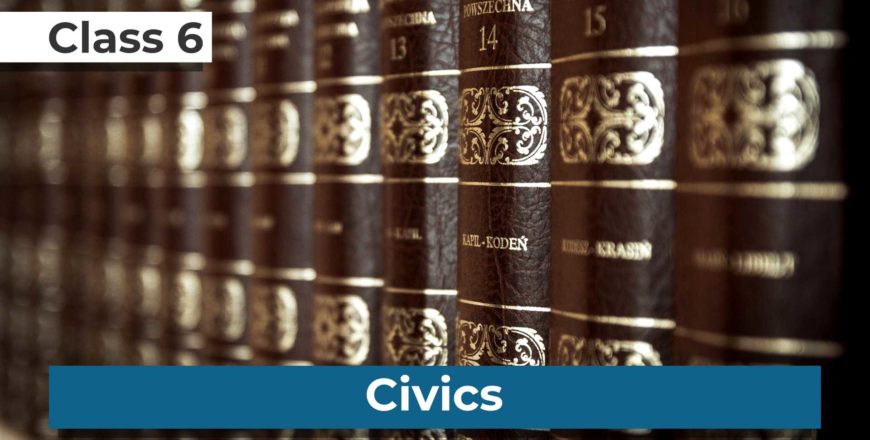 Knowledge of Civics is essential so that they get to know about theoretical, political and practical aspects of citizenship, as well as its rights and duties. So, in helping them understand the subject better, our Class 6 Civics module is a trustable resource. Highly skilled subject matter experts prepare these modules 6 Civics. The module consists of a total of 9 chapters which explains topics such as Understanding Diversity, What is Government, Panchayati Raj, etc. Class 6 students should study their Civics textbook thoroughly while preparing for final exam so that they can score desired marks. Quizzes and assignments are also included at the end of each chapters to test your knowledge about the topics you learned.
1
CL6CIVCH1 Video Lecture – Understanding Diversity
2
CL6CIVCH2 Video Lecture – Diversity and Discrimination
3
CL6CIVCH3 Video Lecture – What is Government
4
CL6CIVCH4 Video Lecture – Key Elements of a Democratic Government
5
CL6CIVCH5 Video Lecture – Panchayati Raj
6
CL6CIVCH6 Video Lecture – Rural Administration
7
CL6CIVCH7 Video Lecture – Urban Administration
8
CL6CIVCH8 Video Lecture – Rural Livelihoods
9
CL6CIVCH9 Video Lecture – Urban Livelihoods
Be the first to add a review.
Please,
login
to leave a review