Class 6 – Maths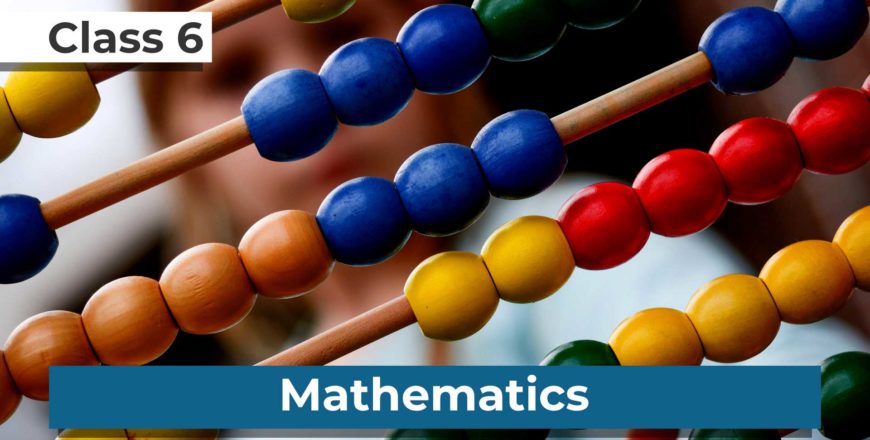 Class 6 Math provide chapter-wise solutions to help students clear their doubts by providing an in-depth understanding of the concepts.  Students can practice the different types of questions given. This has been designed by our experts in a well-structured format, to provide the best methods of solving the problems and to ensure the proper knowledge of concepts. Students are advised to practice all solutions for better understanding of topics. This will also build a strong foundation of all these concepts for higher-level classes. Quizzes and assignments are also included at the end of each chapters to test your knowledge about the topics you learned.
1
CL6MATCH1 Video Lecture – Knowing Our Numbers
2
CL6MATCH2 Video Lecture – Whole Numbers
3
CL6MATCH3 Video Lecture – Playing With Numbers
4
CL6MATCH4 Video Lecture – Basic Geometrical Ideas
5
CL6MATCH5 Video Lecture – Understanding Elementary Shapes
6
CL6MATCH6 Video Lecture – Integers
7
CL6MATCH7 Video Lecture – Fractions
8
CL6MATCH8 Video Lecture – Decimals
9
CL6MATCH9 Video Lecture – Data Handling
10
CL6MATCH10 Video Lecture – Mensuration
11
CL6MATCH11 Video Lecture – Algebra
12
CL6MATCH12 Video Lecture – Ratio and Proportion
13
CL6MATCH13 Video Lecture – Symmetry
14
CL6MATCH14 Video Lecture – Practical Geometry
Be the first to add a review.
Please,
login
to leave a review